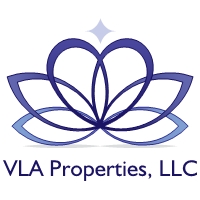 Office / Retail Space for lease, 2nd Floor
8125 W. Capitol Drive
Milwaukee, WI 53222

Contact: VLA Properties LLC
P: 414-249-9539, E: vlapropertiesllc@gmail.com



The 2nd floor space includes: 3 spacious offices and reception area or fourth office, with a beautiful skylight and ample storage space. The space offers a large bathroom with shower. Ideal for: Holistic Practitioners, Yoga Studio, Accounting Firm, Architectural Firm, Acupuncturist, Consulting or Law Firm.

Space below the Main Floor also available with bathroom and shower and separate entrance. This space would be idea for a Hair Salon or Fitness Studio or show us what you have in mind.


Total Rental Space is 800 sq. ft. - Negotiable (includes common areas)
Each office space ranges from 155 - 200 sq. ft.
Occupant(s) responsible for separate Gas Utility
Occupant(s) may alter space to suit business needs
Monthly office rent includes electricity and water utilities
Signage and on-site storage available
Minimum Lease Term: 1 year
Pop up Lease Term: Month to Month
Occupancy: Negotiable
Parking: In Rear