Tranquil Escape Day Spa welcomes your feed back. We strive to make each and every visit a Relaxing and Peaceful Escape just for you. Please let us know if our mission was accomplished. From the kind of service you received, to your experience with the professional skin and body care line,
Dermalogica
, and the convenience of our location. Your comments and suggestions are greatly appreciated.
tranquilescape01@gmail.com
If you've truly experienced a piece of
R
elaxation, an
Escape from a stressful day, a moment of Serenity and a slice of Tranquility....please tell someone about your experience with Tranquil Escape Day Spa.

We sincerely appreciate your business. Make time for your self at Tranquil Escape Day Spa.

Testimonials and Reviews

"My husband and I were here on vacation for our honeymoon, March 20, 2015. We had the best experience at this spa I could have ever asked for. They were nice made us feel comfortable and welcome and best of all, this was probably the most relaxed we were on our wonderful trip. Wish I could bring this place back home with me; my husband and I would be treating ourselves to a mini vacation at least once a week. Thank you so much to the lovely ladies that took care of us and we will be back anytime we are in town."
Cassandra K. and Jordan K.
, March 21, 2015
VENUE REVIEW:
"This spa is true to it's name, it is truly tranquil. Your visits will make you feel as if you have escaped to another place making you for get about time and your worries. Maureen is very knowledgeable in her field. She provides excellent service and will make you feel like a long time friend."
Catherine R.,
November 12, 2014
"Maureen is professional as well as compassionate. She is well versed in her knowledge of
skin care
and takes the time to discuss with each of her clients the importance of good care. Maureen, is detail-oriented not only in her business but in her relationship that she has build with her clients. Maureen...is awesome!"
Gloria S.,
August 3, 2012
"Maureen is a detailed, conscientious service provider. She will go the extra mile to ensure her clients are more than satisfied with her services. Maureen is constantly researching and educating herself to maintain a higher standard than most. She is always on time and provides a great, relaxing experience, every time!"
Lynn M.,
October 22, 2012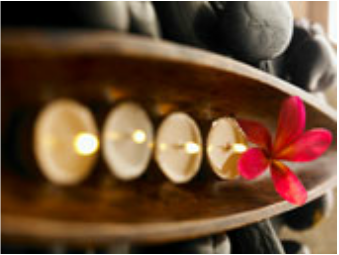 Relax
Escape
Surrender
Tranquility can by yours...


Visit Us Soon!




---