Now Hiring
Licensed Massage Therapists, Licensed Manicurists, Licensed Esthetician and Eyelash Extension Specialist
Expanding our business!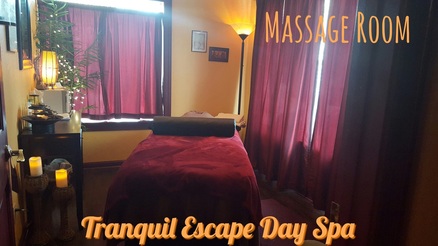 Employment Opportunities
Charming, relaxed newly designed professional boutique day spa available for you and your clients.
Tranquil Escape Day Spa has rental space available for the following professional services on the main floor with rooms equipped day one for service to your client:Also, this space has large space below and above the main floor each offer separate rest rooms and waiting for your business (sales, professional service or show me what you have in mind).
The renter must be licensed, insured and have consistent clientele. Also our on-line booking and marketing tools are available via our website to sustain and grow your business.
Call
414-
444-9620
for inquiries or send resume to: tranquilescapejobs@
gmail.com
---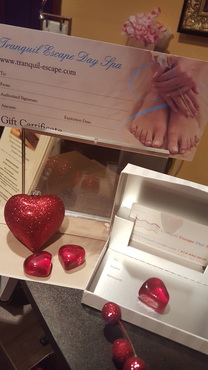 ---
Relax with a rejuvenating spa service in our tranquil and peaceful space.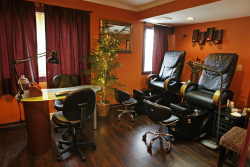 ---
We encourage a relaxing environment and strive to make each visit a special pause in your life. Relaxation is vital in our day to day lives and is a necessity to relieve stress. We all need an Escape from everyday pressures...even if only for an hour. So Surrender to the rest and peace that your mind, body and soul are craving. Tranquility is yours at Tranquil Escape Day Spa...Make time for your self. REST..
Appointment Information:

When scheduling an appointment, please have a credit card available to secure your appointment. We ask that you please arrive 15 minutes prior to your appointment to complete client information forms.

A 24-hour cancellation notice is respectfully requested for all spa services to avoid a fifty percent service fee. Regretfully, no shows forfeit the full amount of services scheduled. Visa, Mastercard, and American Express accepted.

For your peace and relaxation, children under the age of 12 are not allowed.

Hours of Operation
Tuesday - Friday By Appointment 10:00 a.m. - 8:00 p.m.
Saturday 9:00 a.m. - 3:00 p.m.

Prices, Hours, and Services subject to change

8125 W. Capitol Drive, Wauwatosa, WI 53222, 414-444-9620